Discover
Christian Thought Leadership for Marketplace Executives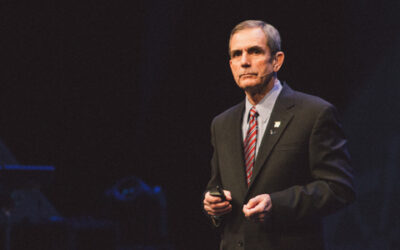 Lee Ellis is a retired United States Air Force Colonel, award-winning author, speaker, and consultant. Ellis gained notoriety when, as a fighter pilot in the Vietnam War, he was shot down, captured, and spent 5 ½ years as a prisoner of war in Hanoi and...
BOTTOM LINE FAITH PODCAST
Bottom Line Faith · 163 – Highlights from the 2019 Truth At Work Conference In this special episode of Bottom Line Faith, we revisit some highlights from the 2019 Truth At Work Conference. You will hear from Jon Acuff, Michael Scott, Frank Harrison, Megan...
Bottom Line Faith · 162 – Leveraging Social Media to Build Community with Nona Jones In this episode, Nona Jones speaks about how social media can be used for ministry, connection, and building authentic community. Bio:Nona Jones is recognized as one of the world's...
Bottom Line Faith · 161 - Trusting God in Hard Times with Jon Gordon In this episode, Jon Gordon speaks about these unusual and difficult times, and how we can trust God in the midst of it. Bio: Jon Gordon's best-selling books and talks have inspired readers and...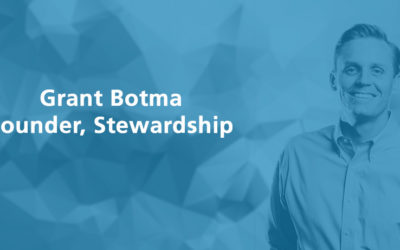 Bottom Line Faith · 160 – Work Is Worship with Grant Botma In this episode, Grant Botma speaks about creating a healthy work culture centered on worship and driven by purpose. Bio: Grant Botma is the Founder of Stewardship, a company that guides people through...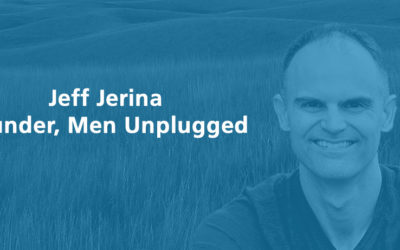 Bottom Line Faith · Sharing Your Faith in the Marketplace with Jeff Jerina In this episode, Jeff Jerina speaks about the importance of sharing your faith in the marketplace. Bio: As an author, speaker, evangelist, pastor, and Founder and host of Men Unplugged, Jeff...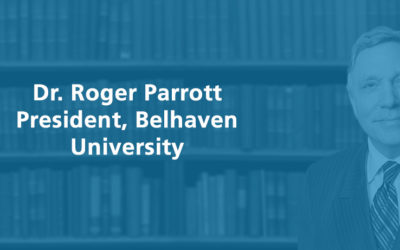 Bottom Line Faith · 158 - Strategic Planning Vs. Opportunity Planning with Dr. Roger Parrott Dr. Roger Parrott, President of Belhaven University, joins the Bottom Life Faith Podcast. Bio: Dr. Roger Parrott is a third-generation college president, and one of America's...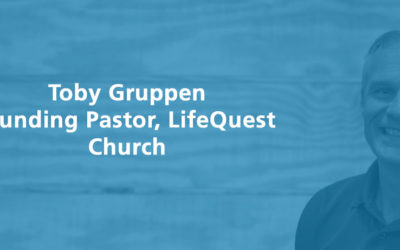 In this episode, Toby Gruppen speaks about establishing trust and partnering with those from different cultural and business backgrounds. Bio: Toby is the founding pastor of LifeQuest Church in Zeeland, Michigan, a congregation that is embedded in Integrated Fabric...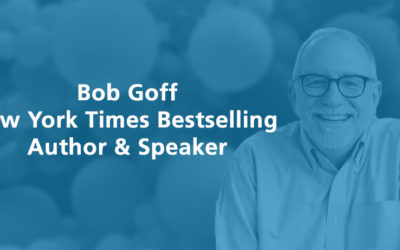 Bob Goff joins the podcast, a New York Times Bestselling author, speaker, and encourager to millions. Bio: Bob Goff is the author of the New York Times best-selling book Love Does. Goff currently works with Love Does, formerly known as Restore International, a...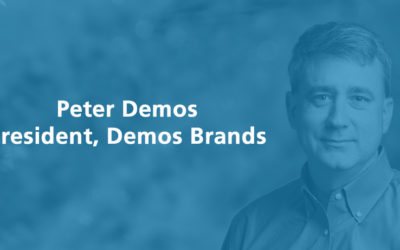 Bottom Line Faith · 155 - Trusting God in the Midst of Crisis with Peter Demos Peter Demos speaks about the restaurant industry and how in the midst of COVID-19, thankfulness and faith can still be present. Bio: Peter Demos entered the family restaurant business at...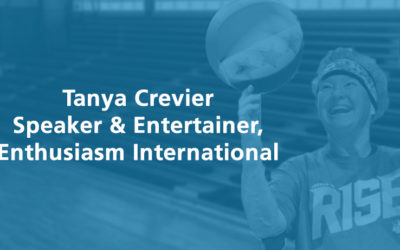 Bottom Line Faith · 154 - Reflections of a Trailblazer with Tanya Crevier Tanya Crevier speaks about the entertainment business and how God has used her to impact thousands around the world. Bio: Tanya Crevier is a speaker and entertainer at Enthusiasm International....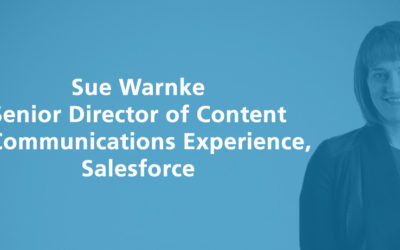 Sue Warnke speaks about the faith groups that have grown throughout Salesforce and how she has influenced a culture of open faith through her position. Bio: Sue Warnke is the Senior Director of Content & Communications at Salesforce and the President of Faithforce...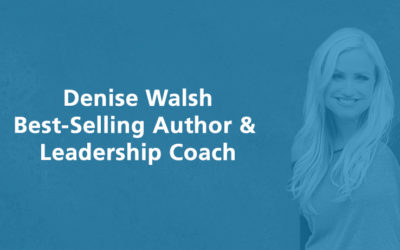 Denise Walsh speaks about finding and rekindling your spark, and the importance of pursuing the individual passions God has given. Bio: Denise Walsh has been an entrepreneur since 2007, as a top income earner for It Works!, a direct-selling beauty and nutrition...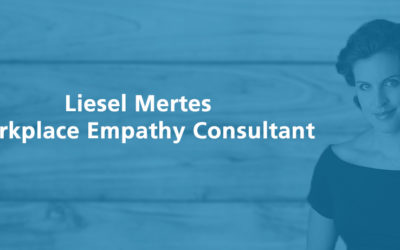 Liesel Mertes speaks about the importance of empathy in the workplace and the underlying need for businesses to provide more than just a place for their employees to work. Bio: Liesel Mertes is a workplace empathy consultant and Founder of Handle With Care. Liesel...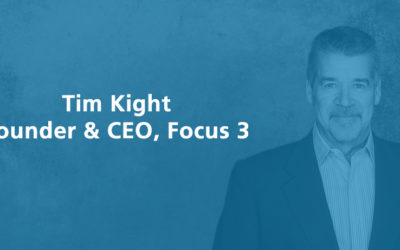 Tim Kight, Founder and CEO of Focus 3, joins the podcast to explore the growing needs of leadership and personal development throughout professional industries and home life. Bio: Tim Kight is Founder and CEO of Focus 3, a firm whose mission is to help companies...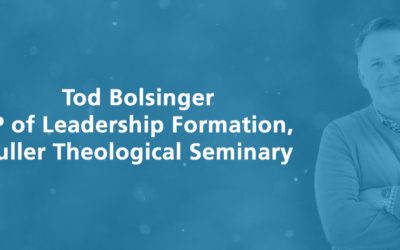 Tod Bolsinger speaks about his extensive experience in training, educating, and equipping Christian leaders to serve the Lord. Bio: Tod Bolsinger is the Vice President & Chief of Leadership Formation, and Associate Professor of Leadership Formation at Fuller...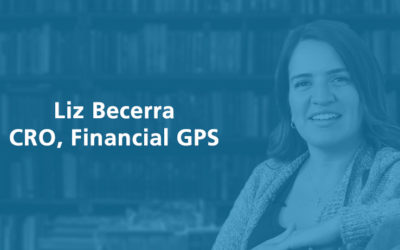 Liz Becerra speaks about her experience working in finances and the challenge of helping businesses in accounting through a faith-based perspective. Bio: Liz Becerra began working at Financial GPS as an accountant and data analyst where she crunched numbers and...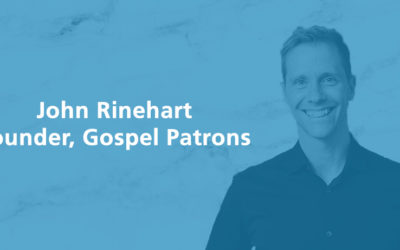 Author and speaker John Rinehart speaks about his faith journey and the impact of faith-centered generosity on the spread of the Gospel. Bio: John Rinehart studied business at Biola University and later got his Masters of Divinity from Talbot School of Theology. In...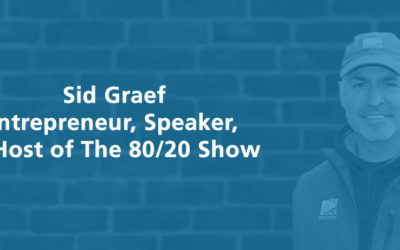 Entrepreneur Sid Graef speaks about how his faith has impacted his business journey, and challenges and successes he and his family have faced along the way. Bio: Sid Graef is a father, husband, business owner, and professional coach. He has started multiple small...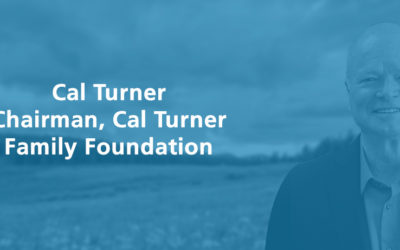 Cal Turner Jr., the former CEO of Dollar General, speaks about lessons he learned from running the company for nearly 30 years. Quotes: "A leader is very different from a boss or a manager; a boss or a manager may tell people what to do, and that can be very helpful....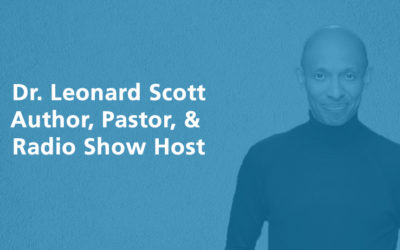 Author, pastor, and radio show host Dr. Leonard Scott, discusses his faith and career, leading up to his release of his latest book, "The Ultimate Boost from Within: 31 Days to Health, Wealth, Wholeness, and Happiness." Bio: Dr. Scott is the founder and CEO of the...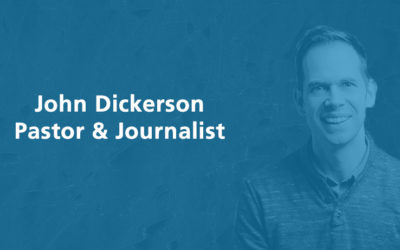 Journalist and Pastor John Dickerson discusses his newest book, "Jesus Skeptic," which John calls a "visually-based, social justice apologetic for a post-truth generation." Bio: John is a bestselling author, reporter, and investigative journalist whose writings have...
SAMPLE ROUND TABLE CONTENT
Giving & Receiving Godly Counsel
In this powerful content, you will learn the importance of Godly Counsel and how to foster a community of advisors. You will also be challenged to find people around you, perhaps younger and less experienced, to whom you can be a blessing of wisdom.
Servanthood Vs. Stewardship
As Christians, we have a paradox of roles: on the one hand, we are called to be servants, giving our lives and resources to those around us. On the other hand, we are called to be stewards, wisely caring for and growing the resources we have been given. This content explores both roles and their point of intersection.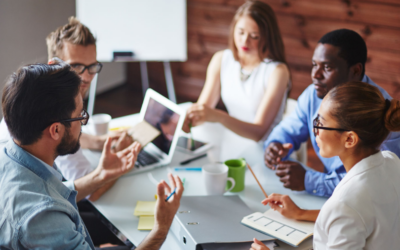 Discover the power of EOS in addressing universal organizational issues while incorporating biblical concepts.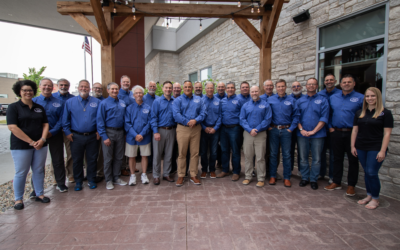 Chapter President, John Purcell, describes the collaborative process for clarifying our organizational identity through our mission, vision, and values.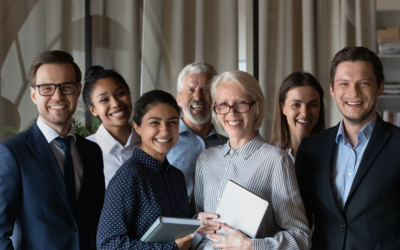 With many workplaces representing five generations, you can manage generational differences in the workplace by doing these five things.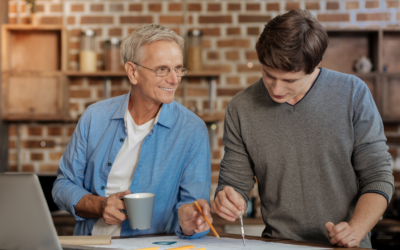 As a Christian business leader, following the example of Jesus in business means developing the leaders God entrusted to you.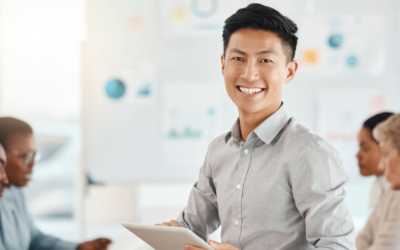 Most people know what they do, many know how they do it, but a Christian business leader who knows why they do something, and leads from their beliefs, tends to have better result. Leaders who know their why also tend to inspire others, and people follow them not because they have to, but because they want to.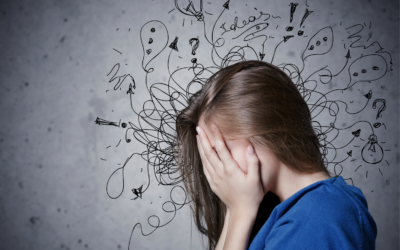 Every year, more and more of the workforce is facing anxiety while "on the clock" at their place of work. You likely have people on your team or that you work with in some capacity that are struggling with worry, fear, and anxiety, and it is important to determine how you will approach this to usher in the peace and love of Jesus. Even as a Christian executive, you might face anxiety as well, and working through it biblically will make all the difference.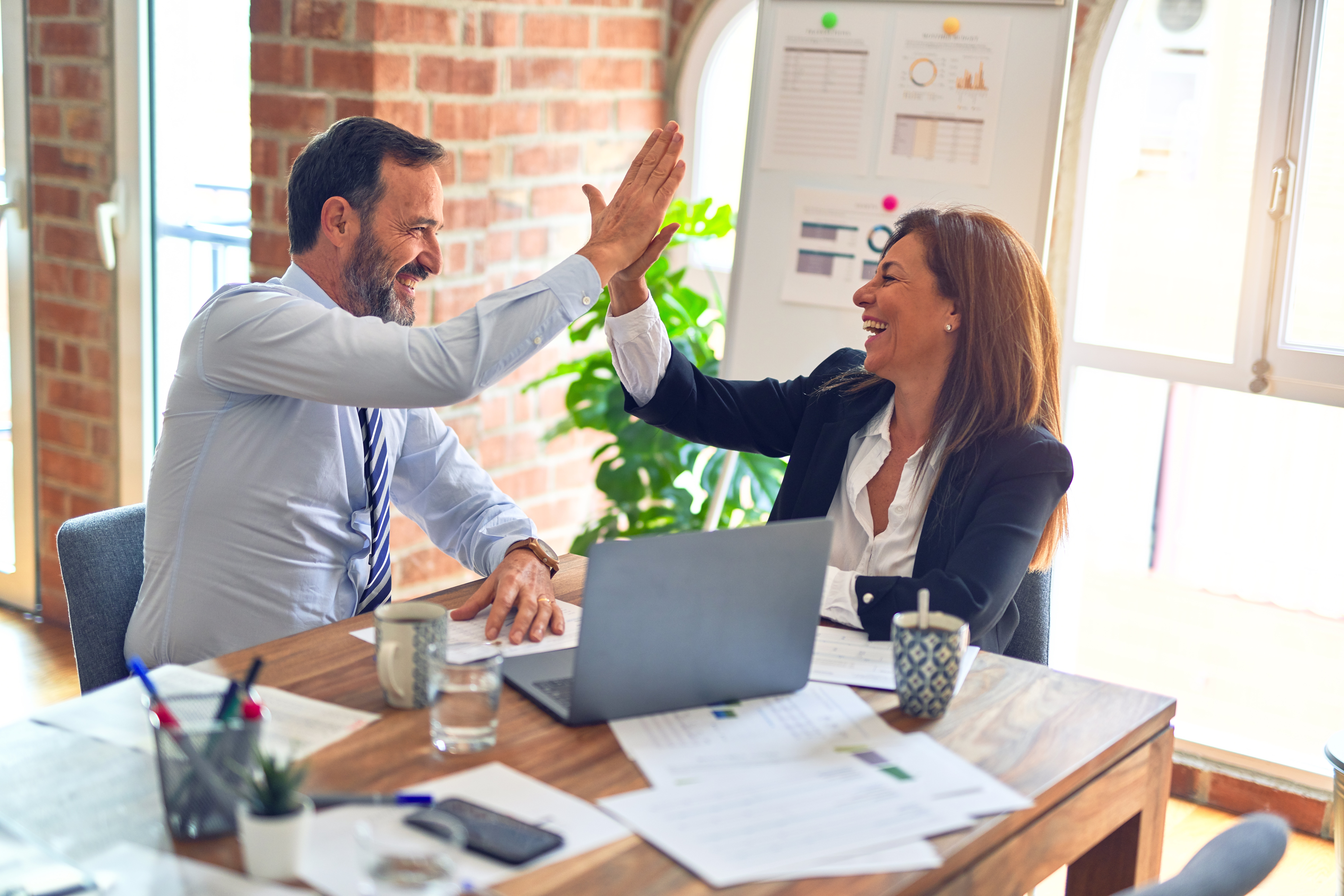 As another year is coming to a close, many of you are planning for next year. What goals will you pursue in your business? What are you hoping to achieve and accomplish in the coming year with your team? Our Round Tables are processing this together in the month of December and are setting goals for 2023. As Christian business leaders, we challenge our members to set goals that go beyond what they can achieve.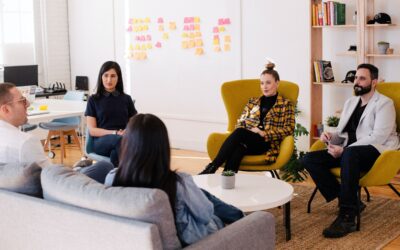 This time of year tends to being many reminders and opportunities for reflection on what God has done and what we are thankful for. Last week, as many of us celebrated Thanksgiving, we probably spent some time pausing and reflecting on what we are thankful for this year with our friends and family.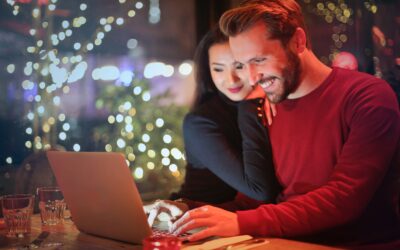 [dssb_sharing_button _builder_version="4.18.0" _module_preset="default" hover_enabled="0"...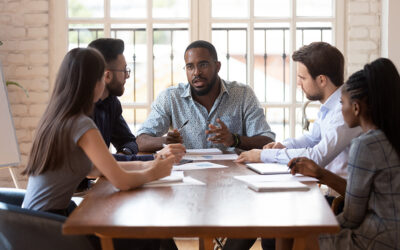 [dssb_sharing_button _builder_version="4.18.0" _module_preset="default" hover_enabled="0"...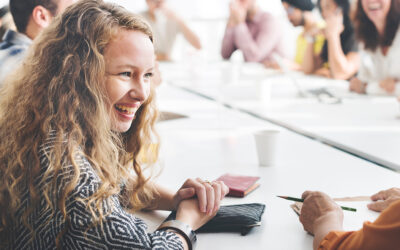 [dssb_sharing_button _builder_version="4.18.0" _module_preset="default"...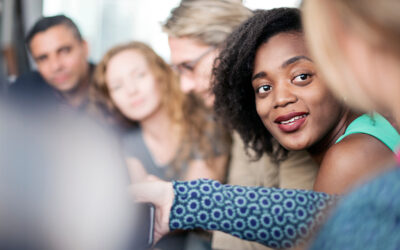 [dssb_sharing_button _builder_version="4.18.0" _module_preset="default" hover_enabled="0"...
Truth At Work Headquarters
9953 Crosspoint Blvd. Suite 100
Indianapolis, IN 46256
Office Hours
Mon-Fri: 9am – 5pm
Sat-Sun: Closed