"Life is full of unexpected mayhem…"
Can you relate to this well-known Allstate Insurance quote as they humorously personify mayhem in their commercials? We have all seen an influx of unexpected mayhem in the last few years. From, most notably, a global pandemic to several tense political issues nationally and on a global scale to a series of economic crises (to name a few), business has looked different as we have tried to keep up with the mayhem.
Do you find yourself bracing for what could be coming next?
If so, you are not alone.
"Unprecedented" is a word we've heard a lot since March 2020. How many "unprecedented" circumstances can we possibly encounter in such a short period of time? It's kept business leaders and employees on edge. There is so much uncertainty still looming, and it can take a toll, mentally and physically. 
As a Christian business leader, you have a source of peace and hope that transcends any unprecedented uncertainty that interrupts how you work. How can you leverage your faith and the presence of The Helper – Holy Spirit – to help bring hope to the interruptions for your coworkers, employees, clients, vendors, even competitors?
Jesus as Our Example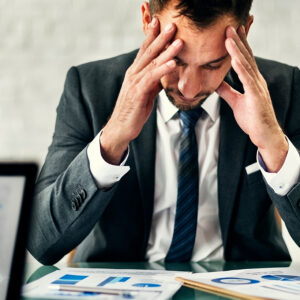 Jesus encountered many interruptions during his ministry. Instead of seeing them as problems, he saw people in need of his love and compassion and an opportunity to provide the hope he came to the world to bring.
From the woman with the issue of years of bleeding who touched his robe on the way to heal Jairus' daughter to the paralyzed man who was lowered through the roof as he taught to many coming to him for healing while Jesus was in the synagogue to worship, Jesus was constantly interrupted by brokenness and dire situations.
His disciples at times rebuked the interrupters, annoyed by the perceived inconvenience, but Jesus never did, and he never perceived it as inconvenience. He saw the people before him and loved them.
Seeing and Loving the Person in the Problem
What is your response to the people who are in the midst of a problem that interrupts your work? Are you frustrated at your vendor for not having the product you've always gotten from them or do you see a fellow business leader whose business is in trouble because of supply chain issues? Are you venting to your peers about how lazy and disengaged your employees have been recently or do you see the anxiety that your employees are carrying as they worry about how they are going to afford rising costs of living due to inflation, if Monkey Pox is going to be the next Covid-19, or for their kids who are underperforming in school after multiple years of virtual schooling caused them to fall behind? Are you struggling to manage an employee whose team complains they don't work well with everyone else, or are you seeing an employee who was onboarded virtually during the pandemic and is new to working in person with a team established pre-Covid-19?
There is always a person in the problem that is in need of the love and compassion of Jesus, and you can help bring that to them. 
Especially as we come out of the pandemic and economic burdens weigh heavy, many feel there is still so much uncertainty about what's coming in the near future and the anxiety that comes with that. As a Christian business leader, how do you help them feel a sense of hope? 
Following Jesus' Example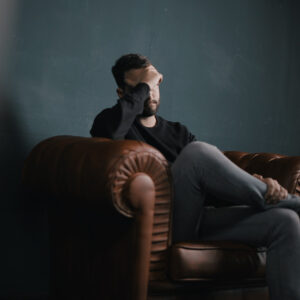 Consider how you can model Jesus to those you encounter in your work week. How did Jesus treat those who needed hope? Empathy is always the best place to start. Recognizing the unique challenges that are leading others to worry and feel afraid and relating to them helps everyone feel seen and that they aren't bearing the burden alone. 
Extend grace to others when they don't have the product you need, when someone shows up late and is distracted, or when we know someone can produce better work than what we saw of them that week. Be someone others can confide in and know additional resources you can point them to when you see they need assistance from someone who specializes in a certain area. If they have worries related to their job, provide as many facts about the situation as possible. Having facts and truth will help them from imagining their own version of it that will spiral their anxiety.
Follow up with them and ask how things are going the week following your conversation. Consider what you can implement within your business to provide additional support and care for those who work with you. It can be as simple as incorporating some time for relational connection amongst your team over coffee and donuts every other week. Or maybe you invest in a Chaplain coming once a week to check in with each person individually. Whatever fits your business and the needs of those you work with.
Managing Your Own Worries with Like-Minded Business Peers
As a business leader, you probably have your own worries around the uncertainties of these unprecedented times. At Truth At Work, our Round Tables are designed to be a community of peers who can relate to the position you are in. You didn't ask to manage a business during the deadliest global pandemic since 1918, and all of the economic consequences of it, or during the Great Resignation when it's hard to find and retain good talent. But your Round Table gathers like-minded peers in business who are facing the same challenges, and together you get to navigate these circumstances with a biblical lens and the hope of Christ. They will share objective insight into the interruptions that are frustrating your business and pray for you as you lead.
If you are not part of a Truth At Work Round Table, you can join one and enter into this community of Christian business leaders to pour into, and be poured into, as you lead your business through every season. Click HERE to learn more about joining a Round Table or starting one in your community!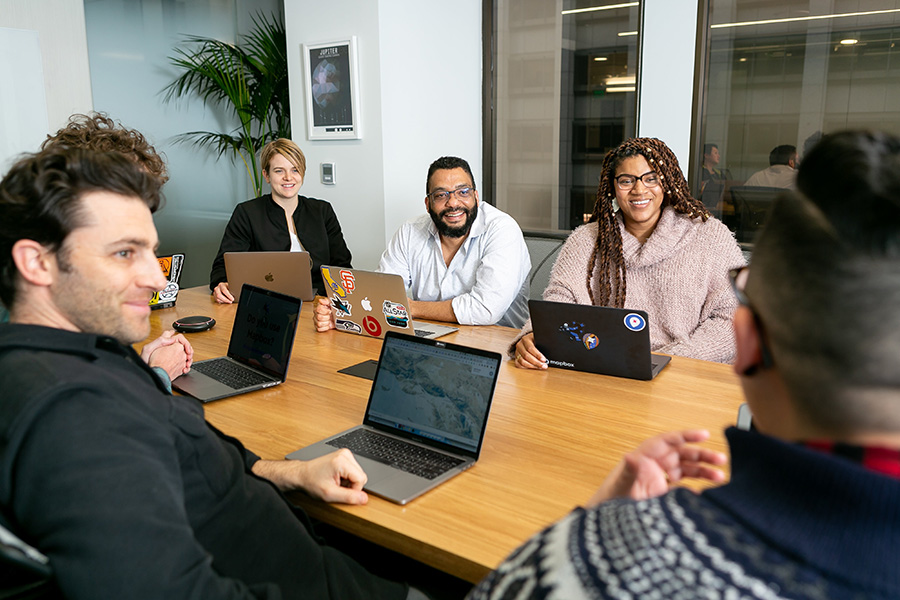 Are you interested in joining a conversation like this to grow your faith and business with other like-minded peers?
Learn more
 

HERE!